I am sooooo excited to be hosting my very first challenge at MouseScrappers! It's a scraplift challenge, so I made this layout for lifting:
The Test Track emblem on the layout is a FREEBIE that I'm giving to you all. You can
download it here
.
It completes the really cool participation prize that I made for everyone who participates in the challenge. Here's the prize: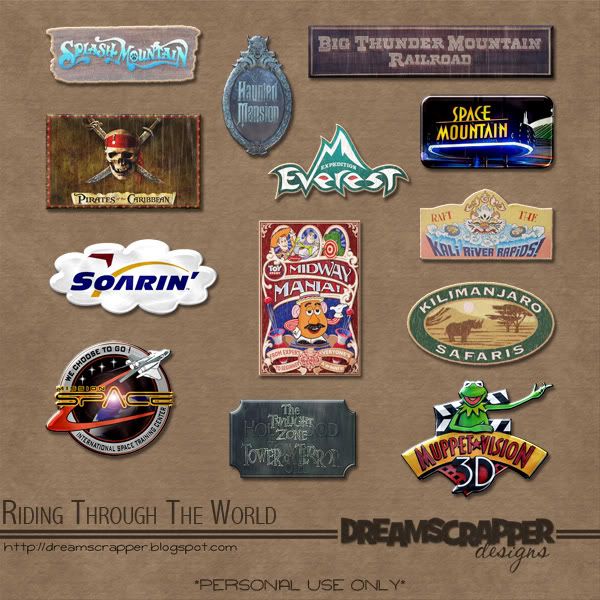 So why not have some fun? Join me and all the other MouseScrappers for
Scraplift Challenge #9
. You'll have a great time. Now go scrap life, one dream at a time.